Fave pic
The week started out lovely as we celebrated my parents' anniversary and my dad's birthday.
Highlight of the Week  Um. Gage came home yesterday with fever, he's had a stuffy nose for a few days, and no appetite.  This afternoon he projectile vomited all the way down the stairs that even covered most of the foyer floor space.  It was a sight to behold.  He's pretty sick.  Motrin took the fever down and he actually ate a small dinner.  There is very little chance that I don't end up with whatever nastiness he has.  Oh, and Jason came home and is down for the count with some to-be-determined, but different ailment and is laying in a dark room.  Luckily he brought home beautiful flowers and a bottle of champagne yesterday, both of which are making me feel better tonight  🙂 Happy Valentine's Day to us!
Finished Reading 
(review)
Currently Reading 
Currently Listening 
In the Mail
Kathy sent Gage some books with a sweet card.  Book blogger friends are the best!
On the Small Screen 
Just as stupid as you might imagine, but I did laugh.
Documentaries Watched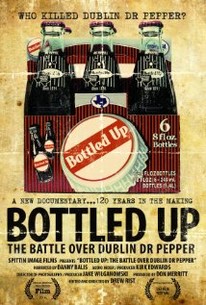 I'm boycotting my Dr. Pepper.
Weekend plans…Cleaning up puke?  Trying to avoid the plague?  Please tell me about your wonderful Valentine's Day or weekend plans.  I need some excitement here.
I'm linking up with the Sunday Salon.