Okay, I've tried this twice and you guys have helped me so much.  Let me tell you why.  Obviously, I've shown you 15 and I've eliminated 6 off my list.  But it has forced me to actually look at the books on my list.  I mean the list is only useful if it really is what I want to read.  Not 6 years ago, but today.  And I've put on hold the ones available at my library!  So, I'm going to keep it going once or twice a month until my TBR list is reasonable (and no I don't have a set number in mind for this).
I am planning on writing a post on my Mt. TBR of unread books, but I'll give you a heads up- during our mold remediation I got rid of every. single. one.  So I really am ready to utilize my 895 Goodreads list 🙂
Help a middle -aged gal out!
How to participate:
Go to your Goodreads to-read shelf
Order by Ascending Date Added
Take the first 5 (or 10 if you're feeling adventurous) books. Of course if you do this weekly, you start where you left off the last time.
Read the synopses of the books
Decide: keep it or let it go?
Ginny Young is on a plane, en route to see her mother, whom she hasn't seen or spoken to for thirty-five years. She thinks back to the summer of 1958, when she and her sister, Sharla, were young girls. At that time, a series of dramatic events–beginning with the arrival of a mysterious and sensual next-door neighbor–divided the family, separating the sisters from their mother. Moving back and forth in time between the girl she once was and the woman she's become, Ginny at last confronts painful choices that occur in almost any woman's life, and learns surprising truths about the people she thought she knew best. 
I love Berg but this just looks okay to me. Have you read it?
Les and Sheila are a Yes!
---
We Are All Welcome Here, features three women, each struggling against overwhelming odds for her own kind of freedom.
It is the summer of 1964. In Tupelo, Mississippi, the town of Elvis's birth, tensions are mounting over civil-rights demonstrations occurring ever more frequently-and violently-across the state. But in Paige Dunn's small, ramshackle house, there are more immediate concerns. Challenged by the effects of the polio she contracted during her last month of pregnancy, Paige is nonetheless determined to live as normal a life as possible and to raise her daughter, Diana, in the way she sees fit-with the support of her tough-talking black caregiver, Peacie.
I really want to read this!
Sheila says yes!
---
Det. Roland March is a homicide cop on his way out. But when he's the only one at a crime scene to find evidence of a missing female victim, he's given one last chance to prove himself. Before he can crack the case, he's transferred to a new one that has grabbed the spotlight–the disappearance of a famous Houston evangelist's teen daughter.
Anyone vouch for this series?
Kay says yes!
---
Detective Inspector Tom Thorne now knows that three murdered young women were a killer's mistakes — and that Alison was his triumph. And unless Thorne can enter the mind of a brilliant madman — a frighteningly elusive fiend who enjoys toying with the police as much as he savors his sick obsession — Alison Willetts will not be the last victim consigned forever to a hideous waking hell.
I've been wanting to read Billingham since I saw him at Bouchercon.
Kay says yes!
---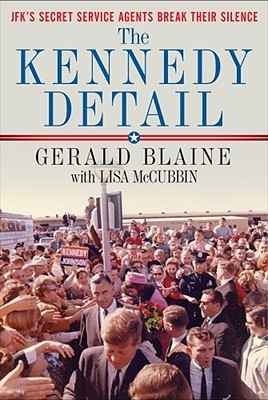 The New York Times bestselling and extraordinary true story of the critical events leading up to and following the assassination of President John F. Kennedy, as told by the Secret Service agents who were firsthand witnesses to one of America's greatest tragedies.
I go through my Kennedy phases for sure.
---
Katherine and Michael meet at a New Year's Eve party. They're attracted to each other, they grow to love each other. And once they've decided their love is forever, they make love.
It's the beginning of an intense and exclusive relationship, with a future all planned. Until Katherine's parents insist that she and Michael put their love to the test with a summer apart…
Don't know how I can call myself a girl of the 80's and not have read this.
---
Darlings, what a to-do at the Daily Mail today! After fifteen years as Chicago's gossip guru, Rebecca Covington has been demoted from divulger of secrets for the city's elite to headlining recipes in the Home and Food section. Apparently, a touchy senator is threatening legal action for Rebecca's latest extramarital scoop. But Windy City rumor has it that new CEO and dreamy Pierce Brosnan look-alike David Sumner downgraded Rebecca in favor of fresher, younger blood on the social beat.
This sounds trite, but that cover!!
---
If these three sisters don't change direction, they'll end up where they're going.
Darlene Caldwell has spent a lifetime tending Sycamores, an estate located five miles south of a small town called Peculiar. She raised a family in the spacious home that was her grandfather's legacy, and she enjoys being a pillar of the community. Sycamores is the kingdom where she reigns as queen . . . until her limelight-stealing twin sister unexpectedly returns.
Carlene Caldwell, veteran of the Broadway stage, is devastated when she realizes that an unsuccessful throat surgery has spelled the end of her musical career. Searching for a new purpose in life, she retreats to Sycamores, her childhood home. She may not be able to sing, but she hopes to use her knowledge and experience to fashion a new life in Peculiar, the little town she left behind.
Haunted by a tragic romance, Magnolia Caldwell is the youngest of the Caldwell girls. Nolie has never wanted to live anywhere but Sycamores. She spends her days caring for her dogs and the magnificent gardens she's created on the estate, but when she meets a man haunted by his own tragedy, she must find the courage to either deny her heart or cut the apron strings that tie her to a dear and familiar place.
Eh.
---
Ray and Marie Benson killed 13 women before they were caught, tried and imprisoned. Five of their victims were never found. Six years later, psychologist Alice Quentin discovers a woman's body on the waste ground at Crossbones Yard. The wounds are horrifyingly similar to the Bensons' signature style. But who would want to copy their crimes? When Alice is called in to consult, her first instinct is to say no. She wants to focus on treating her patients, not analysing the mind of a murderer. But the body at Crossbones Yard is just the start, and the killer may already be closer than Alice knows.
I'm intrigued.
---
Anidora-Kiladra Talianna Isilee, Crown Princess of Kildenree spent the first years of her life listening to her aunt's incredible stories, and learning the language of the birds. Little knowing how valuable her aunt's strange knowledge would prove to be when she grew older. From the Grimm's fairy tale of the princess who became a goose girl before she could become a queen, Shannon Hale has woven an incredible, original and magical tale of a girl who must understand her own incredible talents before she can overcome those who wish her harm.
I'm on board with this I think.
Jill and Heather say yes!
---
Okay, I really want to know your thoughts on these – especially the ones you've read.